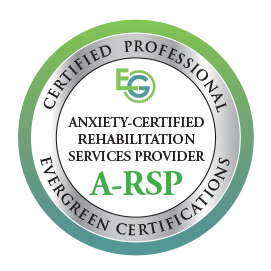 Anxiety-Certified Rehabilitation Services Provider - A-RSP
One of the most common diagnosis today, Anxiety can derail a therapy session. Certification provides assurance to clients that you have advanced training and interest in working with Anxiety-diagnosed individuals to calm their worry and ensure success of their sessions with you.
Become Certified Now!
Looking to renew an existing certification? Click here